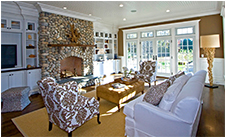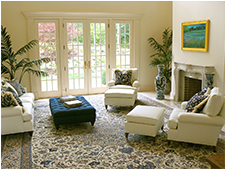 Our services include:
Reupholstery for sofas, chairs, loveseats, dining room chairs, headboards, ottomans and more
A dazzling selection of quality fabrics, including silk, leather, linen, cotton, velvet and more, in a wide range of colors and prints
Minor upholstery and furniture repairs
Decorative accents, including tassels, braids, piping, cording and more

Recovering an older piece, whether it's a family heirloom or is simply outdated, is a frugal way to extend the life of your furnishings. Whether your style is mostly modern or totally traditional, we can help you select the perfect fabric, print, color and accents to complement your décor.
Custom Furniture Design and Building
Creating custom-made pieces of furniture is truly our specialty. We'll listen to you to understand the look, feel and style you're looking for. Then, we'll design a custom piece that is sure to exceed your expectations.
If you have a sofa, loveseat, ottoman or headboard style in mind but just can't seem to find it anywhere, we can craft it for you. Or perhaps you've fallen in love with a chair you saw in a magazine? We can design and build any piece of furniture to your exact specifications.
Commercial Upholstery
Creating custom-made pieces of furniture for your office or place of work can help add that extra bit of brand power your business may need. Our authenticity and crafstmanship are qualities that your clients will associate with you and your business everytime they visit you.

Here are just some of the industries we've worked with:

Medical
Hospitality
Business
Education
We invite you to visit our shop or give us a call to see what we can do for you. We look forward to making your furniture dreams into reality.